Hindu, Muslim, Sikh Wedding Cards & Invitation Cards


Indianweddingcards of Manchester
your perfect Wedding Invitation!
Indianweddingcards is the biggest supplier of Indian Wedding Cards in Manchester, North of England and Scotland .
We import our cards from India, asia and the UK. The cards are carefully chosen of a very high standard, to offer our customers a wide variety of the very latest in Invitations for your special day.
Our wedding services section provides you with many traditional wedding items and ideas for you to think about.
If you need a Photographer, Limousine, Hall, DJ, Group or anything else contact us with requirements.
Please feel free to browse our website and do not hesitate to contact us for any of our services and we will be more than happy to assist you.
Sikh Wedding Cards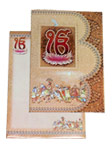 Hindu Wedding Cards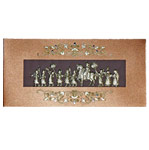 Muslim Wedding Cards

Invitations Cards